Arts-Related Links in the U.S.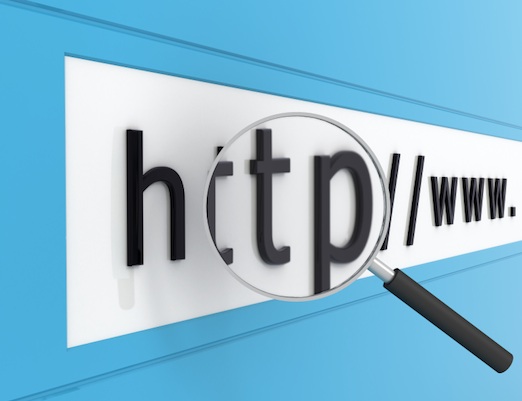 The following additional arts resources are available to artists and arts organizations.
Alliance of Artists Communities
The Alliance is a national service organization that supports the field of artists' communities and residency programs through a variety of activities, including encouraging collaboration among members of the field, providing leadership on field issues, setting professional standards, raising the visibility of artists communities, and promoting philanthropy in the field.
The Alliance for Media Arts and Culture
Founded in 1980, AMAC works to further the media arts in all its forms, film, video, audio, and online/multimedia arts' and to promote the cultural contributions of individual media artists.
American Alliance for Theatre and Education
The mission of the Alliance is to promote standards of excellence in theater and theater education; to connect artists, educators, researchers and scholars; and to provide opportunities for members to learn, exchange, expand, and diversify their practices, audiences, and perspectives.
American Art Therapy Association
An organization of professionals dedicated to the belief that the creative process involved in the making of art is healing and life enhancing. AATA's mission is to serve its members and the general public by providing standards of professional competence and developing and promoting knowledge in, and of, the field of art therapy.
American Association of Museums
Founded in 1906, AAM is dedicated to promoting excellence within the museum community through advocacy, professional education, information exchange, accreditation, and guidance on current professional standards of performance.
A national, nonprofit educational organization that works to further the interests of artists active in the media of clay, fiber, glass, metal, wood, and other materials. The Council offers partial financial support to nonprofit organizations for projects that advance the understanding and appreciation of crafts in America.
American Dance Therapy Association
Founded in 1966, the American Dance Therapy Association works to establish and maintain high standards of professional education and competence in the field of dance/movement therapy. ADTA stimulates communication among dance/movement therapists and members of allied professions through publication of the ADT A Newsletter, the American Journal of Dance Therapy, monographs, bibliographies, and conference proceedings.
American Institute for Conservation of Historic and Artistic Work
AIC, a national membership organization of conservation professionals dedicated to preserving art and historic artifacts for the future, advances the practice and promotes the importance of the preservation of cultural property by coordinating the exchange of knowledge, research, and publications.
American Theater Arts for Youth
For thirty-one years, TAFY has presented professional, curriculum-related theater for children of all ages in theaters across the country. The organization performs its original musicals to over 1.4 million students annually, produces study guides for each of its productions, and offers workshops and residencies for artist-educators.
Americans for the Arts, an arts advocacy organization with offices in New York and Washington, D.C., is dedicated to representing and serving local communities and creating opportunities for participation in and appreciation of the arts through increasing public and private sector support for the arts; ensuring that every American child has access to a high-quality arts education; and strengthening communities through the arts.
Arts and Culture Indicators in Community Building Project
An experimental effort by the Urban Institute in collaboration with the National Neighborhood Indicators Partnership and the Rockefeller Foundation to develop arts and culture neighborhood indicators for use in local planning, policy-making, and community building. The Web site includes descriptions of the concepts, research framework, and current activities of the project.
AEP, a national coalition of arts, education, business, philanthropic, and government organizations, works to promote the essential role of the arts in the learning and development of children and in the improvement of America's schools. The Partnership includes more than 140 organizations as well as state and local partnerships focused on influencing education policies and practices to promote quality arts education.
Established in 1973 as a program of the Division of Continuing Education at the University of Massachusetts Amherst, AES is a national nonprofit arts service organization that develops the arts in communities through the arts with continuing professional education for arts managers, artists, and civic leaders.
Arts for Learning is an online educational resource for teachers and teaching artists at the K-12 level to use in planning, creating, and conducting classroom activities that enrich student learning in the arts.
A free daily digest of arts and cultural news culled from more than 200 English-language newspapers, magazines, and publications featuring writing about arts and culture.
ArtsEdge, an online resource center, offers free, standards-based teaching materials for use in and out of the classroom, as well as professional development resources, student materials, and guidelines for arts-based instruction and assessment. Arts Edge supports the placement of the arts at the center of the curriculum to enhance the K-12 experience.
Center for Arts Management and Technology at Carnegie Mellon
CAMT was established to investigate existing and emerging information and communication technologies, and to stimulate thinking about the practical application of such technologies for arts managers. The Center's services include eGrant, a custom tool for funding agencies that wish to offer Web based grant applications to their constituents; technology needs assessment; and Web site development and hosting.
The Community Arts Network promotes information exchange, research, and critical dialogue within the field of community-based arts. CAN is designed and managed by Art in the Public Interest, a national nonprofit organization, in partnership with the Virginia Tech Department of Theatre Arts' Consortium for the Study of Theatre and Community.
Community of Literary Magazines and Presses
Established in 1967, CLMP serves independent publishers of fiction, poetry, and prose by providing direct service to literary publishers.
The national service organization for professional dance, based in Washington, DC. Hosts learning, networking, awards, and opportunities to see dance performances at its annual international conference, trustees day and advocacy on Capitol Hill.
Drama Notebook holds an ongoing Monologue Contest for students ages 6-18. We are building a huge collection of fantastic original monologues for kids and teens entirely written by students.
An online guide to philanthropy.
The Getty Conservation Institute, a program of the Los Angeles-based J. Paul Getty Trust, engages in activities dedicated to furthering conservation practice and education in order to enhance and encourage the preservation, understanding, and interpretation of the visual arts'broadly interpreted to include objects, collections, architecture, and sites.
Grantmakers in the Arts, a nonprofit membership organization comprising private, family, and community foundations, corporate foundations and giving programs, and nonprofit organizations that make arts grants, strengthens the field of private-sector arts grantmaking by improving communication, information exchange, and peer learning within the field as a whole: increasing the presence of arts philanthropy within the broader foundation and policy making communities; and supporting individual arts grantmakers in increasing their effectiveness and capacity to meet their objectives.
National Arts Strategies is a nonprofit organization dedicated to helping strengthen arts organizations through the development of managerial and financial skills.
National Assembly of States Arts Agencies
NASAA, a membership organization of the nation's state and jurisdictional arts agencies, works to advance and promote a meaningful role for the arts in the lives of individuals. families, and communities by empowering state arts agencies through strategic assistance that fosters leadership, enhances planning and decision-making, and increases their resources.
National Coalition of Creative Arts Therapies Associations
The National Coalition of Arts Therapies Associations, an alliance of professional associations dedicated to the advancement of the arts as therapeutic modalities, represents over 8,000 individual members of six creative arts therapies associations, including art therapy, dance/movement therapy, drama therapy, music therapy, poetry therapy, and psychodrama.
National Endowment for the Arts
Established by Congress in 1965, the National Endowment for the Arts provides national recognition and support to significant projects of artistic excellence, thereby preserving and enhancing the nation's diverse cultural heritage. In its almost forty years of existence, the agency has awarded more than 113,000 grants to arts organizations and artists in all fifty states and six U.S. jurisdictions.
National Guild of Community Arts Education
The Guild, a national service organization representing a diverse constituency of nonprofit, non-degree granting institutions in urban, inner­ city, suburban, and rural communities throughout the United States, promotes broad access to high-quality arts education designed to meet community needs.
Native Arts & Cultures Foundation
The art of Native peoples invites us to look outside ourselves, to find a moment of hope, to celebrate our lives today and to leave a legacy for future generations. NACF seeks to revitalize Native arts and cultures in America, ensuring a path for present and future generations. Art is life. Keep the creative spirit alive.
North American Drama Therapy Association
The Association for Drama Therapy works to establish and uphold high standards of professional competence and ethics among drama therapists; to develop criteria for training and registration; to sponsor publications and conferences; and to promote the profession of drama therapy through information and advocacy.
We learned about this website thanks to a young woman named Olivia. Hope it inspires you as well.
An e-newsletter published by the New York Foundation for the Arts, NYFA Current features updates on social, economic, philosophical, and political issues affecting the arts and culture, as well as information about upcoming events and funding and job opportunities in the arts.
Teachers & Writers Collaborative
Founded in 1967 by a group of writers and educators who believed that writers could make a unique contribution to the teaching of writing, T&W brings writers and educators together to explore the connections between writing and reading literature,
The VH1 Save the Music Foundation serves elementary school children of all backgrounds by working to restore music programs in our public schools, The foundation does not give grants to schools or school districts, but instead provides instruments to eligible schools.
Volunteer Lawyers for the Arts
Established in 1969, New York City-based Volunteer Lawyers for the Arts works to help the arts community understand and deal with its legal problems. The VLANY Web site pro- vides information on the group's educational and advocacy work, as well as a schedule of upcoming seminars, news & events updates, and contact info for a legal advice hotline
Wolf Trap Institute for Early Learning Through the Arts
Founded in 1981, the Wolf Trap Institute for Early Learning Through the Arts, a program of the Wolf Trap Foundation for the Performing Arts, the first and only national park for the performing arts, provides arts-in-education services for children ages 3-5 and their teachers and families through the disciplines of drama, music, and movement.
See other related links by clicking Special Needs or International on the Resources tab above.